You may be confident that when you visit our office for treatment, Dr. Nathan Eames, our doctors, and our staff will use cutting-edge technology to improve the caliber and suitability of your dental care. Riverbend Family Dental offers a comprehensive, pleasant, and efficient patient experience by utilizing advanced dental technology in Meridian, ID. For example, Cone Beam 3D Xray and Crown Scanning.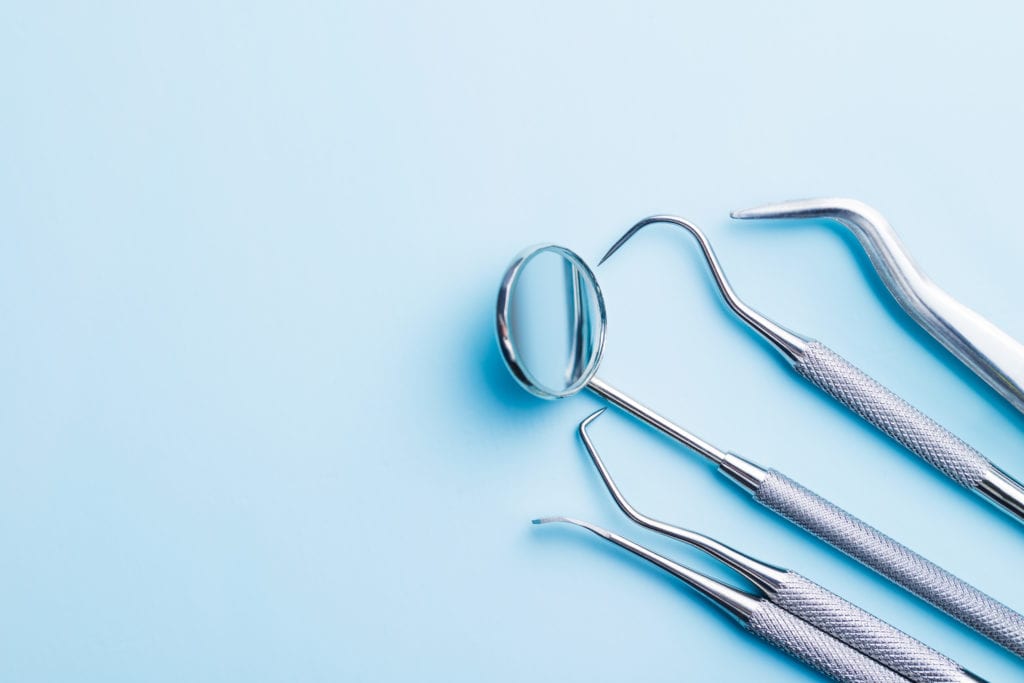 What is Dental Technology, and Why is it Important?
Dental technology includes the devices, materials, and methods used to diagnose and treat dental problems. It encompasses a wide range of practices, from simple teeth cleanings to complex dental surgeries. At Riverbend Family Dental, we use dental technology to provide our patients with the best possible care, help us diagnose and treat dental problems, and help us communicate with patients about their dental health. Dental technology also helps us to keep up with the latest advances in dental care.
At Riverbend Family Dental, we utilize digital x-rays, 3D x-rays, and intraoral cameras to get a clear picture of your mouth and teeth. In addition, we use CAD/CAM technology to scan and fabricate dental crowns and bridges. By staying up-to-date on the latest dental technology, we can provide our patients with the highest quality of care possible.
Cone Beam Scanner 3D Imaging
Compared to conventional x-rays, 3D imaging offers images of higher resolution and greater detail. In addition to emitting less radiation than traditional x-ray equipment, this new technology is less invasive. Our office is now at the forefront of dental technology thanks to the installation of cone beam CT technology.
Each patient's anatomy, including bone, root canal orientation, tooth orientation, tooth and nerve relation, airways, and sinuses, may easily be seen in three dimensions using the scanner's high-resolution images. We can perform a more extensive range of diagnoses and treatments in our office thanks to our 3D system, which helps to cut down on the number of visits.
Once we perform the scan, an immediate review and 3D rendering are displayed to help you visualize and better understand your treatment options. We can easily share these preoperative scans with other doctors and perform less invasive procedures through increased precision, thus reducing risks.
Crown Scanning
We can make your smile attractive, radiant, and something you're happy to flaunt by utilizing the most recent dental technology. Our Meridian dental office stands apart because we can transform your smile in just one visit, thanks to Crown Scanning technology. Utilizing crown scanning technology means that even those who lead busy lives can find time to get their smiles enhanced quickly.
The milling machine included with this technology can produce durable ceramic dental restorations such as crowns, bridges, and veneers in less than an hour. By removing the possibility of human error in dental labs, this computer-assisted technology enables patients to obtain all the care they require in one easy office visit.
We can straighten your teeth, conceal dark stains, fill gaps, or alter the size of your teeth all in one day if you want to enhance the appearance of your teeth. The same holds true if you need to repair a damaged tooth. Our one-day treatment eliminates the need to wear a temporary restoration, made possible by the use of crown scanning technology.
The Latest Dental Technology in Meridian
If you're looking for dental treatment that's both convenient and easy, Riverbend Family Dental in Meridian, ID, is the perfect place for you. Our state-of-the-art dental technology makes receiving dental treatment more accessible and convenient than ever. From dental implants to dental crowns, we offer a wide range of dental services that we can tailor to your specific needs. And because our dental technology is so advanced, you can be sure that you'll receive the best possible care. So if you're looking for a dental office that uses the latest and greatest dental technology, look no further than Riverbend Family Dental. Schedule an appointment today!