Meridian Invisalign – #1 Expert Provider for Your Care
At Riverbend Family Dental, we understand how important it is to feel good about your smile; that's why we are proud to bring you the dental care you truly need to be the best version of yourself. For the best Invisalign® in Meridian, call our office today.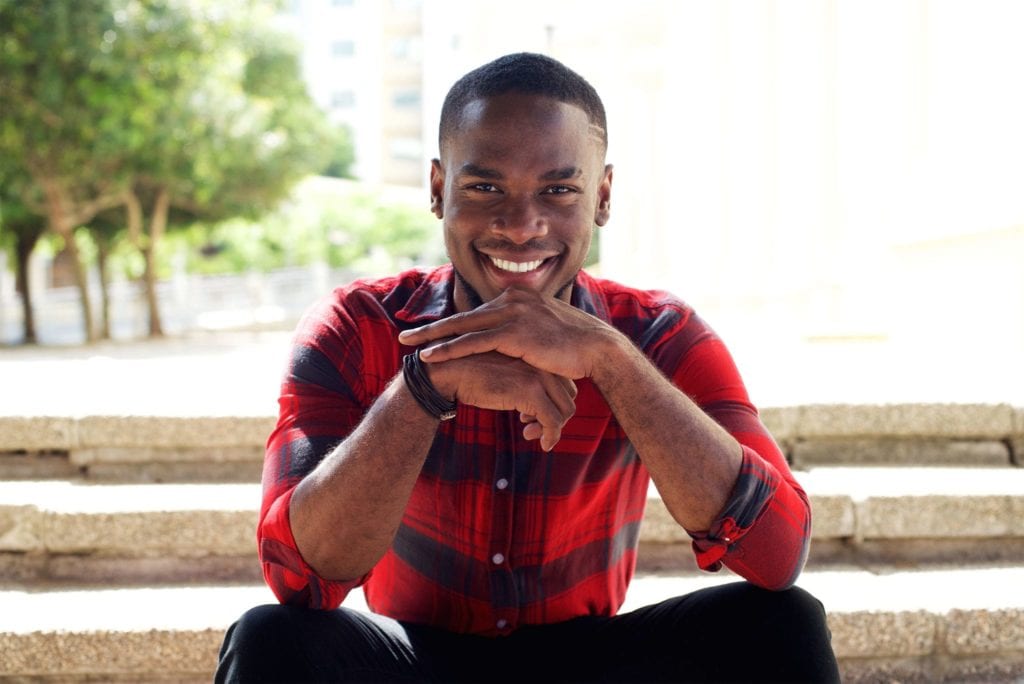 If your teeth aren't quite straight, and you think you need braces, there has never been a better time to take steps toward finally getting the smile you've always wanted.
What is Invisalign®?
Invisalign® is an orthodontic treatment that uses a system of clear aligners to move your teeth into a new position. Invisalign® works by gradually shifting your teeth into the desired position. Invisalign® uses a Smart Track material, a polyurethane plastic, that is engineered to gently and efficiently move your teeth vertically, horizontally, and, in some cases, rotate your teeth.
What does Invisalign® treat?
Overbite
Underbite
Gapped teeth
Overcrowding
Open bite
Cross bite
It is important to note that more complicated orthodontic issues cannot be treated with Invisalign®. During an initial consultation, your Meridian dentist at Riverbend Family Dental will evaluate your teeth and help you determine whether or not this is the best treatment option for you.
Benefits of Invisalign®
Invisalign® offers many benefits over metal braces and is therefore a good option for many patients.
Invisalign® aligners are virtually invisible, so if the bulky appearance of traditional metal braces has been holding you back, this may be the perfect fit for you.
Since the clear aligners are comfortable, they will be easy to wear for the 20-22 hours that dentists suggest they should be worn.
Unlike metal braces, Invisalign® won't irritate the soft tissue of your gums and cheeks.
Invisalign® aligners can also be easily removed from your teeth, so you will be able to brush and floss easily, making taking care of your aligners and your teeth an easier and faster process.
Because Invisalign® aligners can be easily removed, you will also be free to eat all of your favorite foods without worry.
Who is Invisalign® for?
Most people are good candidates for Invisalign®, but because of the diligence and commitment that it takes to make this a successful treatment, it is not for everyone. For instance, people with more complicated orthodontic issues are also not great candidates for Invisalign®.
What to expect during Invisalign® treatment
Once you have decided to use Invisalign®, our doctors will take impressions of your teeth to have your aligners custom-made for you. Depending on your treatment plan, you will need to change your aligners on a weekly or bi-weekly basis.
Roughly every 6 weeks, you will need to come into our Meridian office to ensure that your treatment is progressing on track. Once you have completed treatment, you will be given a retainer to make sure that your teeth don't move again.
Throughout your treatment, you will need to brush and floss after every meal to ensure that plaque and bacteria don't get trapped in your aligners, which can promote tooth decay and gum disease. Additionally, you will to brush and clean your aligners daily to promote good oral hygiene.
How long does Invisalign® treatment last?
Treatment can take between 12 and 18 months. Your dentist at Riverbend Family Dental will give you a more detailed and realistic timeline based on your individual case.
How much does Invisalign® cost?
Although the cost of Invisalign® is usually comparable with traditional braces, it does generally end up being a little bit more costly, particularly if you have a complicated case. However, many dental insurance plans cover or contribute to the cost of Invisalign® just as they would traditional braces.
We understand how important loving your smile is to your quality of life, and we are proud to offer alternate financing options to help you get the treatment you need at a price you can afford.
Our primary goal at Riverbend Family Dental is to ensure that you receive the best possible dental care to help you get the smile you've always wanted. Your smile is our top priority!
If you're interested in learning more about how Invisalign® can give you the smile you've always wanted, call our office today to schedule your appointment!