Emergency Dentist – 1-Call Appointments Available
We all may need a Meridian emergency dentist from time-to-time.
Needing a Meridian emergency dentist is stressful enough, especially if you don't know where to go. If you're looking for your Meridian emergency dentist, look no further! Call Riverbend Family Dental now. 
Zero judgment on how you got into the situation. But we know being in pain is awful and can impact anyone at any time. But rest assured, we're here when you need us the most.
(COVID-19) During the current crisis, our emergency dentist can be seen on a same-day/next-day basis.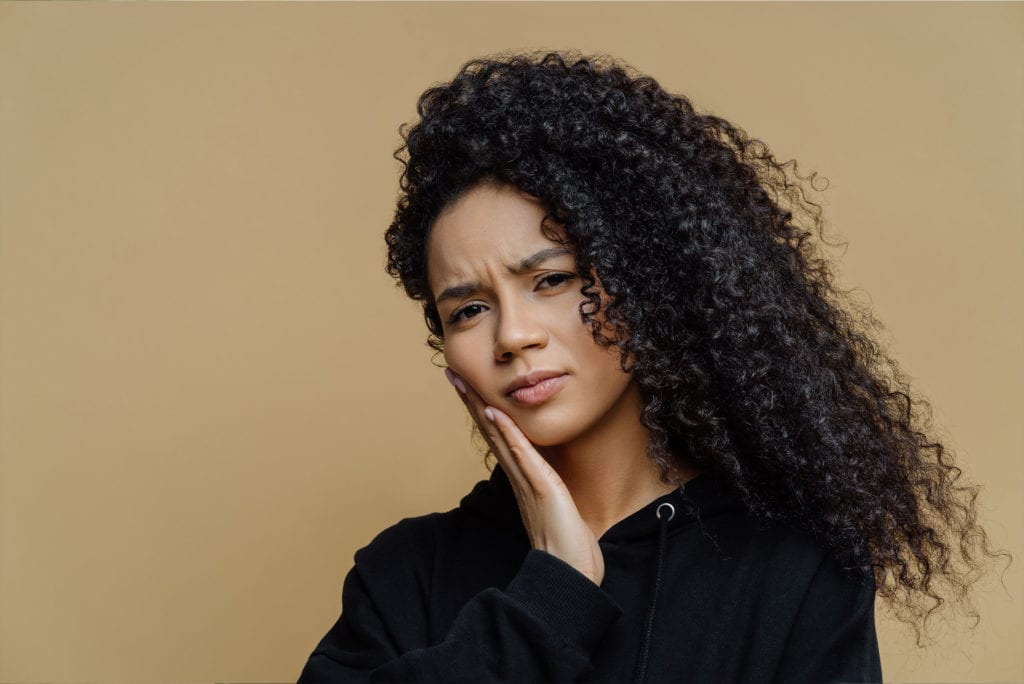 Important: if you are having a dental emergency and are unable to stop bleeding, please call 911 immediately. At Riverbend Family Dental, we are devoted to providing you with high-quality personalized dental care, especially in a dental emergency. You shouldn't have to worry about where to get treatment when you need it urgently.  
Common needs for an emergency dentist
Sometimes determining whether or not you're actually experiencing a dental emergency can be tricky. No dental pain is "normal," and some things are more obviously an emergency than others. When in doubt, ur doctors at Riverbend Family Dental in Meridian should be your first call.
Remember: Stay calm and stop the bleeding first. Never take ibuprofen or Advil when you are bleeding since it is an anticoagulant and can promote bleeding.
Signs you're experiencing a dental emergency
Numbness
Painful swelling
Excessive bleeding
Infection or abscess
Severe dental trauma
Severe or persistent pain
Sudden tooth loss in adults
Dental infection or abscess
A dental infection tops the list as one of the dental emergencies you need to be seen for immediately. If you have an abscessed tooth, see our Meridian emergency dentist as soon as possible, as postponing treatment could cause the infection to spread. You may need root canal treatment to successfully treat and clean the infected tissue.
If the abscess ruptures, you will experience a foul-smelling and foul-tasting pus from the area. Rinse your mouth with salt water if this happens and call our office immediately.
Severe toothache or dental pain
A toothache itself isn't really a dental emergency; however, the cause of it may be. If you are experiencing a toothache or any severe pain in your mouth, visit us as soon as possible. Our doctors will quickly and effectively examine you to ensure that the cause of your severe pain is treated.
Use ice and over-the-counter pain medicine like acetaminophen to ease the pain until you can see us. Riverbend Family Dental is committed to providing the high-quality dentistry that you deserve. Tooth pain is never normal, and we will always work to make sure you get the relief you deserve when you need it most.
Knocked out or loose tooth
If you have lost a tooth or if it has been knocked out, please see our emergency dentist as soon as possible.
What to do:
Rinse your mouth with salt water to clean it and try to stop the bleeding
If you still have the tooth, clean it carefully to remove any debris and make sure that the tissue remains in-tact
If possible, you can put your clean tooth back in its socket. DO NOT put a dirty tooth back into your mouth
Put the tooth in a glass of milk, and bring it with you if you cannot safely put it back in its socket
Chipped or broken tooth
If you have a chipped or broken tooth, call your Meridian emergency dentist at Riverbend Family Dental immediately. Although it not every instance of a chipped or broken tooth is a true dental emergency, we never want you to be in pain. Always call our practice to schedule the soonest possible appointment. Rinse your mouth with salt water to clean the area and try to stop the bleeding by applying pressure.
Keep dental emergencies out of the ER
You don't need to go to the emergency room for a dental emergency. In fact, unless you are also experiencing a medical emergency, excessive bleeding, or severe trauma to your jaw or facial structures, you shouldn't go to the ER for your dental emergency. Most emergency rooms aren't equipped to treat a dental emergency—doctors are not an emergency dentist. Before visiting the ER for a dental emergency, call our office to be seen right away.
If you are experiencing a dental emergency, don't hesitate to call us or schedule a same-day appointment online! We're here for you when you need us most.